Events for 29/04/2019
Events Search and Views Navigation
All Day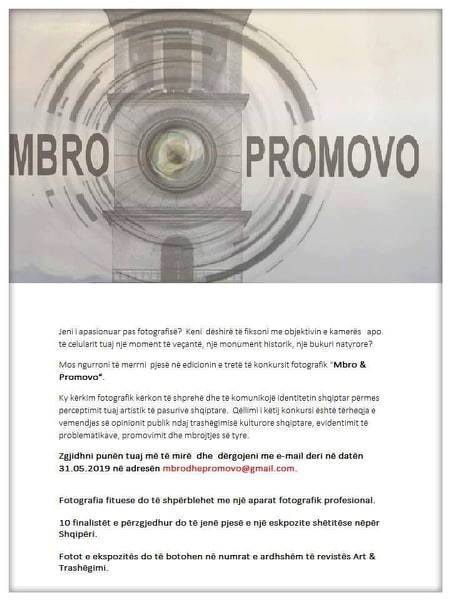 Mbro dhe Promovo Organizata Argjiro çel konkursin Mbro & Promovo, edicioni III  Deri në 31.05.2019 është afati për të sjellë punët tuaja më të mira në adresën e emailit : mbrodhepromovo@gmail.com. Jeni i apasionuar pas fotografisë? Keni dëshirë të fiksoni në aparatin apo celularin tuaj një moment të veçantë, një monument historik, një bukuri natyrore, …
Continue reading "Mbro dhe Promovo"
Find out more »
Ongoing
South Outdoor Festival is a celebration of everything that can be enjoyed outdoor. It celebrates sports, culture, tradition, music, nature and culinary. It gathers most popular outdoor activities in 4 days event and it take place in different locations of Southern Coastal Region of Albania every year. The festival invites participants from all over the …
Continue reading "South Outdoor Festival 2019"
Find out more »
+ Export Events